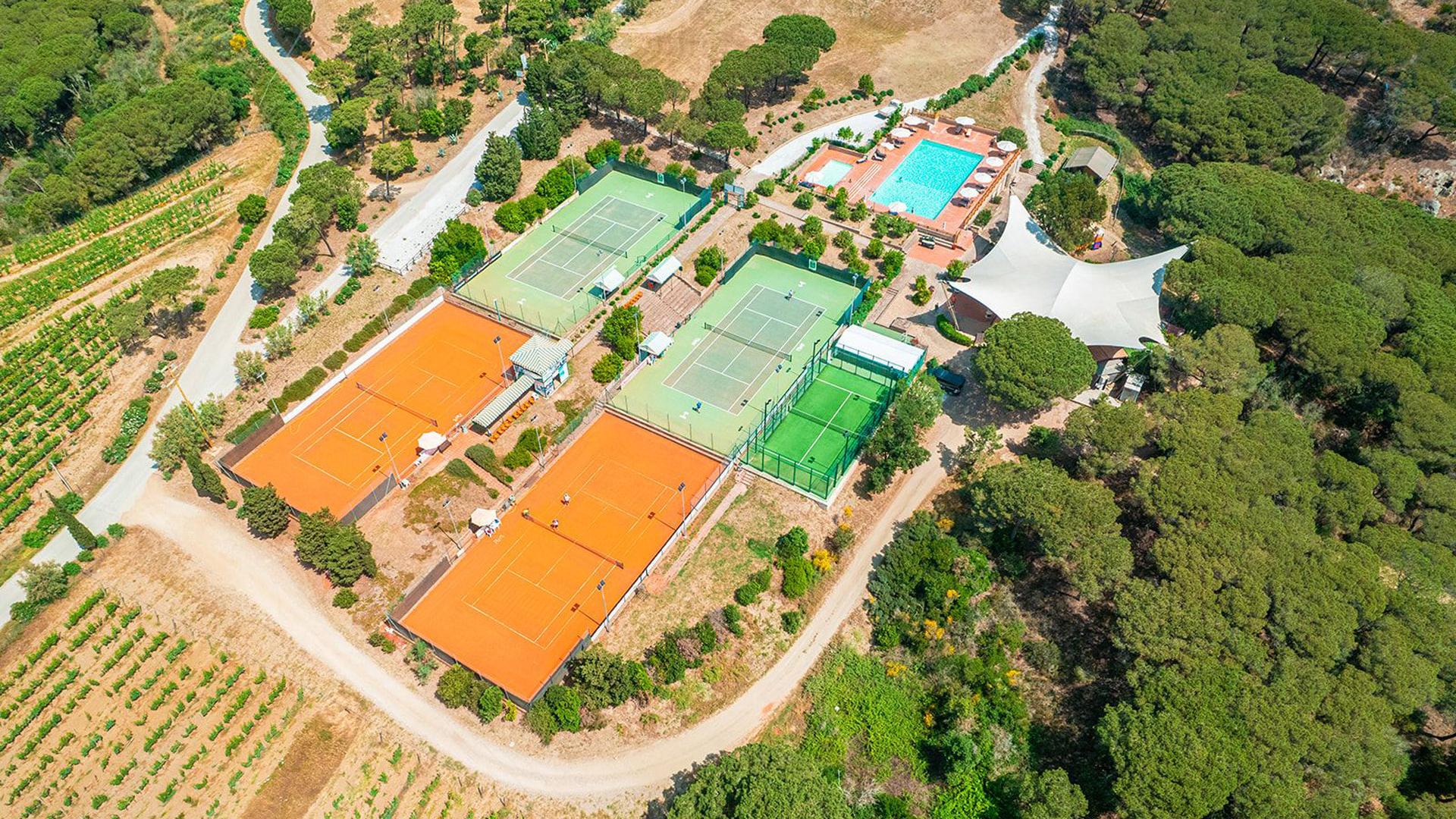 tennis
tennis
Passion and experience
The activity is carried out across the board and caters to children and adults, starting from mini-tennis, going through beginner and intermediate levels, all the way up to competitive players. A first-rate staff leads the courses, with organizational direction by Filippo Bersani and technical direction by Filippo Montanari.

The Elba Island Tennis camp has also become Padel camp since 2021, with the addition of a new padel court. Qualified teachers are available during the summer season for training sessions or court reservations.

Our intent is to offer you a professional experience in a magical place surrounded by nature, where you can begin the practice of this beautiful sport in a relaxed way and add to your technical-tactical background, whether you are a novice player or a veteran.

Every year in July there are tennis camps with the famous coach Riccardo Piatti, who has trained before Ivan Liubicic, Richard Gasquet, Milos Raonic, Maria Sharapova and Jannik Sinner; Riccardo, together with his staff, offers a high-performance camp.

The camp is open to players, juniors and adults of all levels, divided into groups of 2/3 players, and will be held with a minimum of 15 participants. Riccardo Piatti will direct and actively participate in the on-court and classroom training sessions with theory and video analysis supports.

The Piatti Tennis Camp is formed by a group of professionals who have combined their expertise to offer affiliated tennis schools, their students and tennis players who are interested a comprehensive service, aimed at optimizing the performance of each individual athlete. The Camp aims to create an innovative methodology in the field of tennis, capable of providing the athlete with comprehensive technical and psycho-physical assistance on a daily basis, thanks to a range of specialists working in a coordinated and integrated manner. This methodology is aimed at obtaining a thorough knowledge of each individual tennis player in order to develop a highly personalized training program targeted at enhancing their merits while correcting their deficiencies. The ultimate goal is to constantly monitor a tennis player's technical maturation while providing him with a technical/tactical/mental culture.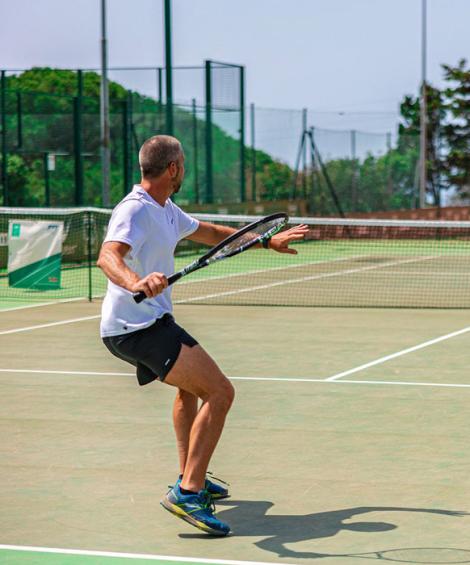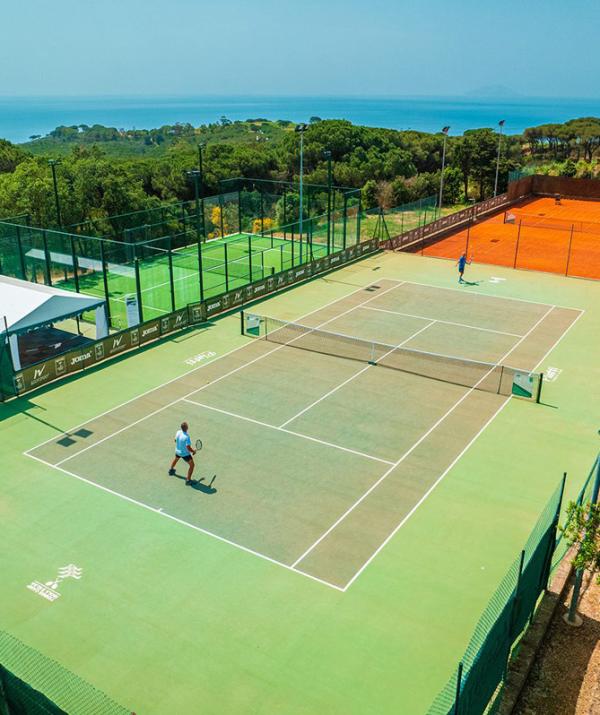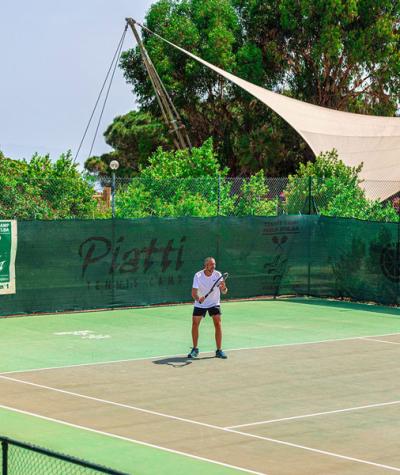 The program consists of:
6/7 hours per day rotating through the most important topics (fundamental stroke technique, tactics, singles and doubles strategy) and specific athletic preparation.
Theory lessons with Riccardo Piatti.
Qualitative video analysis of key strokes directly on the court in real time and individually in the studio, mental training, evening matches and final gift to all participants.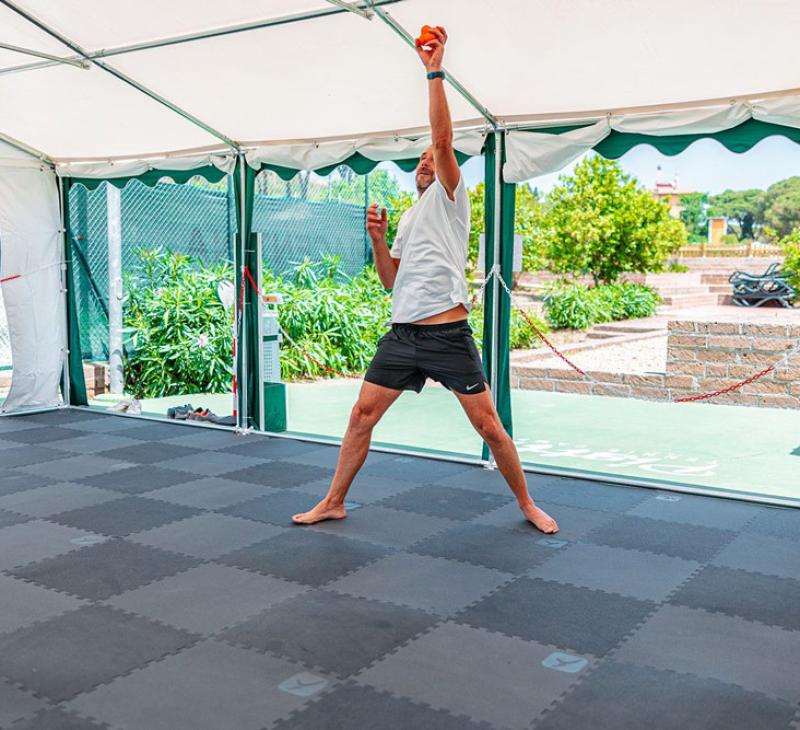 For more info: Filippo Bersani, Tennis camp organizational manager
+39 0565 942 444 (may-september)