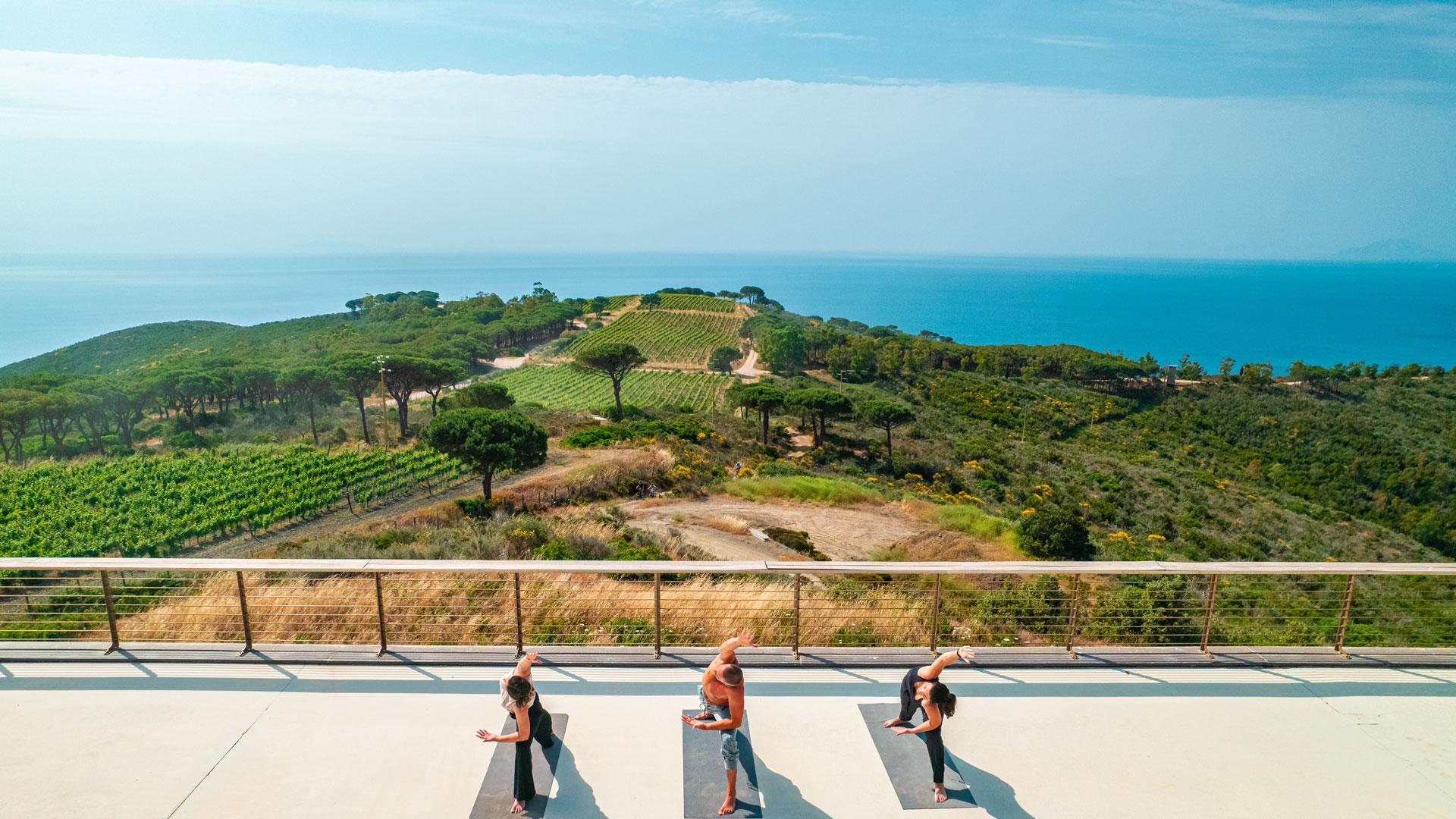 yoga
yoga
Find your balance
In one of Italy's most evocative natural settings, set in a 450-hectare natural park between sky and sea, you can visit the yoga center at Tenuta delle Ripalte, in the heart of Elba Island, for a vacation dedicated to wellness, relaxation and nature.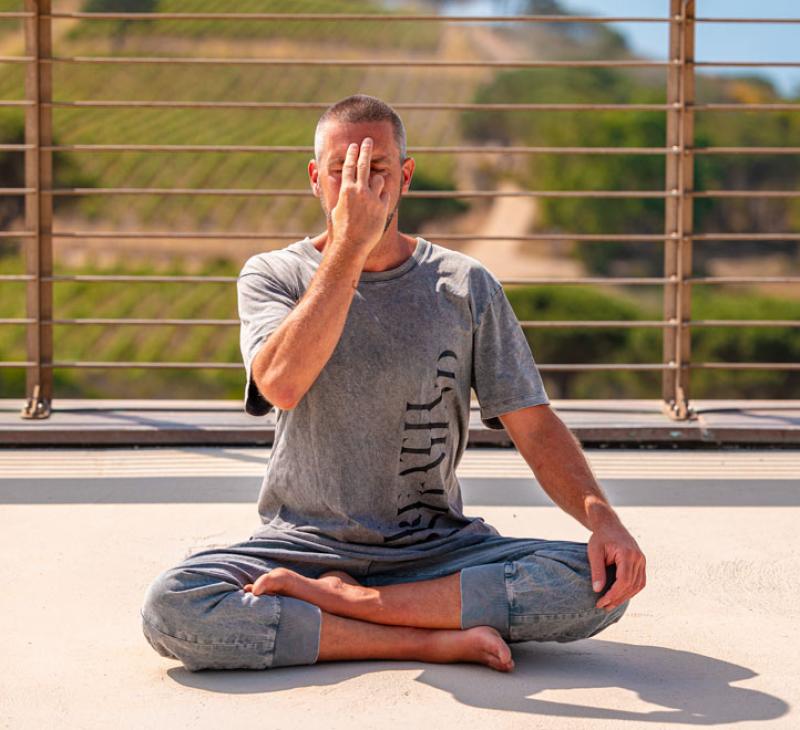 The disciplines
During your stay, you can participate in Yoga, Pranayama and Meditation sessions, open to everyone, experienced or not. The "Of Breath & Mind" technique is used, a method that combines breathing techniques with contemplative disciplines such as Yoga and the practice of Mindfulness to offer a one-of-a-kind experience.
It is also possible to delve deeper into the practice of Yoga during workshops offered on weekends, where multiple sessions are scheduled throughout the day.
Residential Vipassana meditation retreats are also organized as well as special programs dedicated to the "Of Breath & Mind" method where breathing techniques, Mindfulness and Yoga practices are combined to offer a unique experience.

Why practice yoga and meditation
These contemplative practices have been making their contribution to personal and human evolution for millennia.
The practice of mindfulness, through mental presence, awakens love and wisdom in the mind, indispensable qualities for a happy and responsible life.
Furthermore, these disciplines are an indispensable resource for increasing concentration and reducing Stress.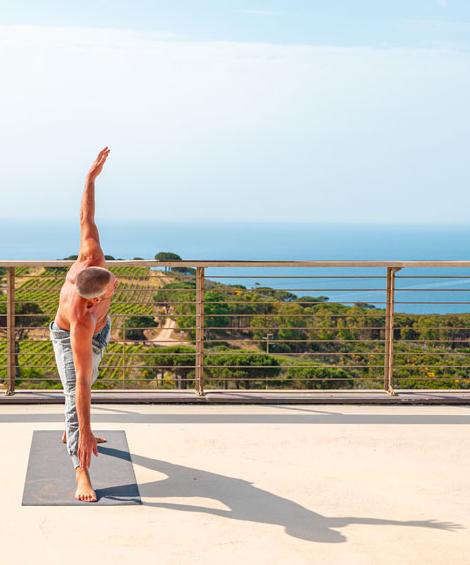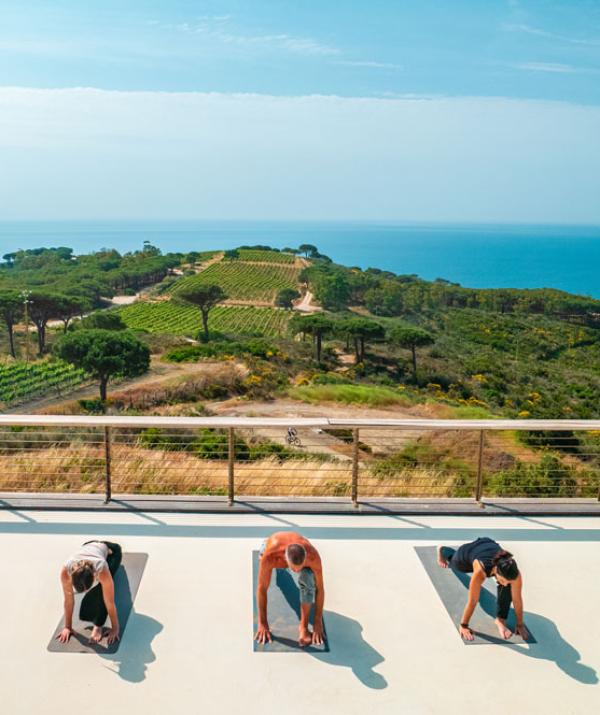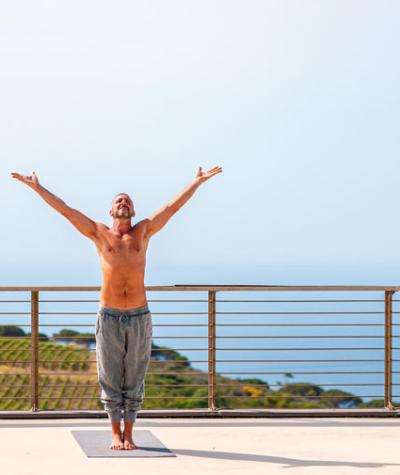 The center offers open sessions to guests of the Estate every morning from 8:40 a.m. to 9:30 a.m.
Monday through Friday.

Possibility of workshops and experiences for groups, corporate and professional meetings.
Individual and exclusive group sessions can also be arranged.